Introduction to Yoga
For more details on yoga and fitness, please visit our website
here
The world of yoga is ancient, vast, and full of potential. From physical health to mental clarity, yoga offers a multitude of transformative benefits that can help you enhance your life and well-being. If you are a beginner looking to embark on your yoga journey, this comprehensive guide is for you.
This beginner's guide is full of essential knowledge that will equip you with the information you need to start practicing yoga and reaping its benefits. From understanding what yoga is and how it can enhance your well-being to learning about beginner-friendly poses and how to prepare for your practice, this guide will provide you with a comprehensive overview.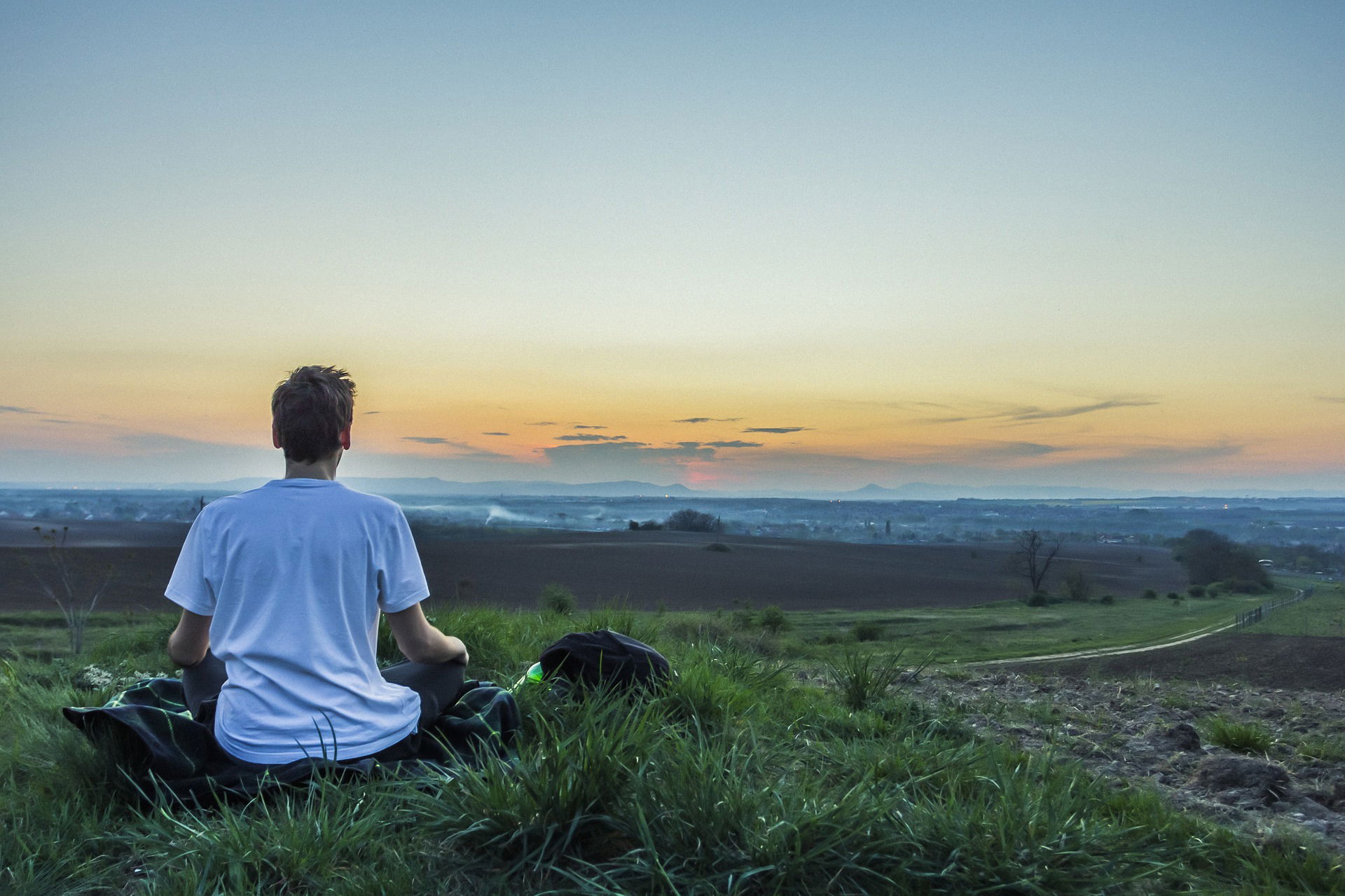 Discover the history of yoga, its purpose, and the various types of yoga practices. Learn about the physical, mental, and spiritual benefits of yoga and how it can help you embark on a journey of self-discovery. Find beginner-friendly poses that you can practice in the comfort of your own home and discover tips and techniques for creating the perfect atmosphere for your practice.
Whether you are seeking physical health or mental clarity, yoga can provide you with the guidance and transformation you need to take your life to the next level. Read on to discover everything you need to know about how to embark on your yoga journey and the numerous benefits that come with it.

What is Yoga for Beginners?
Yoga has been around for thousands of years and is still gaining popularity in today's world. It is a complex practice comprised of physical, mental, and spiritual aspects that help people to achieve physical, mental, and spiritual balance. Yoga can be a great way to relax, focus, and connect with yourself. So, what exactly is yoga?
At its core, yoga is a practice of physical, mental, and spiritual exercises and postures. These postures, called asanas, are used to align and open up the body, improve breathing, and gain physical and mental strength. Asanas can also be used to reduce stress and promote relaxation.
Yoga's origins trace back to ancient India, where it is believed to have originated and first developed. It is an ancient practice that has been used for thousands of years in India. Sanskrit scriptures known as The Upanishads and the Bhagavad Gita are the most significant texts of yoga theory. These ancient texts laid the foundation for many of the postures and breathing techniques of yoga that are still being used today.
Yoga has become popular in many countries around the world. There are a variety of yoga styles, each with its own approach and techniques. Some popular styles of yoga are Hatha, Vinyasa, Ashtanga, Iyengar, Bikram, Sivananda, and Kundalini. Hatha yoga is the most commonly practiced style and is known for its gentle and basic approach. It is ideal for beginners, and the postures and breathing techniques used are beneficial for both physical and mental health. Vinyasa is a more challenging style of yoga that incorporates flowing movements with postures and breathing. Ashtanga is a dynamic and rigorous style that is broken down into six series. Iyengar is a highly structured practice that involves precise alignment and is very popular for its therapeutic benefits. Bikram yoga is a hot yoga practice that is practiced in a heated room and designed to help detoxify and purify the body. Sivananda is based on a series of 12 basic postures and is known for its spiritual benefits. Kundalini is a meditative practice that aims to awaken the spiritual energy within each individual.
Yoga is an incredibly versatile practice that can be tailored to suit any individual's needs. Regardless of the style of yoga you choose, the postures, breathing techniques, and meditative qualities are all beneficial components of the practice. Yoga is a great way to improve your physical and mental well-being, and the benefits of a regular yoga practice are limitless.

Benefits of Yoga Workout
Yoga has been praised for centuries for its many health benefits. Because it incorporates a variety of postures, breathing exercises, and meditation techniques, it can significantly improve physical, mental, and spiritual well-being. Whether you're a beginner or a seasoned yogi, the numerous yoga benefits are sure to improve your life.

Physical Benefits
One of the most significant benefits of yoga is its ability to improve physical health. Yoga strengthens the muscles and increases flexibility. This can help reduce the risk of injury, particularly in the lower back, knees, and shoulders. Yoga also helps improve posture, balance, and coordination. It can also help reduce stress, which can help improve sleep and overall health.

Mental Benefits
Yoga can be incredibly beneficial for mental health. The breathing techniques used in yoga can help calm the mind and reduce stress. Practicing yoga can also help improve focus and increase clarity of thought. Research suggests that yoga can also improve cognitive function, memory, and concentration.

Spiritual Benefits
Yoga is also beneficial for spiritual health. The practice of yoga helps to create a connection between the body, mind, and spirit. This connection can lead to a greater sense of inner peace and fulfillment. Yoga can also help to reduce negative thoughts and emotions, helping to bring about a greater sense of inner harmony.
By incorporating yoga into your life, you can reap the many transformative benefits of this practice. Whether you're looking to improve physical health, mental well-being, or spiritual enlightenment, yoga is sure to bring you closer to your goals. Learn more about the many benefits of yoga and get started on your journey today.

Best Yoga Poses for Beginners
Yoga poses, also known as asanas, are physical postures which can be practiced for the purpose of improving mental and physical well-being. As a beginner, it's important to start with simple poses and progress at your own pace. In this section, we will explore some yoga poses that are suitable for beginners.
Standing poses are an ideal place to start your yoga journey. Mountain Pose, or Tadasana, is a simple pose that strengthens the legs, spine, and abdominal muscles. To practice this pose, simply stand still with your feet together, and your arms by your side. This pose can also be used as a transition pose between other poses.
Seated poses are another type of pose that can be practiced by beginners. Paschimottanasana, or Seated Forward Fold, is a great pose for stretching the back, hips, and hamstrings. To practice this pose, sit in a comfortable crossed-legged position and, keeping your back straight, bring your chest towards your thighs. This pose should only be practiced until you can comfortably reach your toes.
Reclining poses are perfect for the end of your yoga practice. Supta Baddha Konasana, or Reclined Bound Angle Pose, is a great pose for stretching the inner thighs, groins, and chest. To practice this pose, lie on your back and bring the soles of your feet together. You can then use your arms and elbows to help open your chest and shoulders even more. This pose also helps to relieve stress and anxiety.
These are just some of the many poses that can be practiced by beginners. Remember to listen to your body and take breaks when needed. Above all, the most important thing is to find poses that are comfortable and enjoyable for you.

Preparing for Yoga
Ready to embark on your yoga journey? Preparing for yoga is essential to ensure that you get the most out of your practice. From finding the right space to setting the mood and choosing the right attire, there's a lot to consider before you begin. Let's explore the key steps to prepare your mind and body for your yoga practice.

Finding the Right Space:
The space where you practice your yoga will make all the difference, so it's important to find a place where you feel comfortable and supported. Whether it's a sunny window, a cozy corner in your bedroom, or a dedicated yoga studio, make sure you set up a space that's free from distractions. This will help you to be more present in your practice and really maximize the benefits.

Setting the Mood:
The mood is just as important as the space. After you've identified the perfect spot, it's time to create the right atmosphere for your practice. Consider lighting candles, burning incense, or playing calming music to help you relax and enter the right mindset for your yoga session.

Choosing the Right Attire:
When it comes to choosing the right attire, comfort should be your top priority. Look for loose-fitting, breathable fabrics that won't restrict your movements. If it helps, wear bright colors to give you an extra boost of energy and help you stay focused.
Finally, make sure to bring some props to your yoga practice. A yoga mat, a bolster or cushion, and a block (or two) are essential for your practice and support you in the proper alignment of your body.
Now that you're all set up and ready to go, you're one step closer to beginning your yoga journey. In the next section, you'll learn about the key poses for beginners and get the essential tips to start practicing yoga like a pro.

Starting Your Yoga Journey
When it comes to starting your yoga journey, there are several tips and considerations that can help you get the most out of your practice. Taking the time to plan your journey will help set you up for success.
For starters, it's important to find the right style of yoga for you. Different types of yoga can vary in intensity, so it's important to find a style that is accessible to your fitness level and experience. If you're a beginner, sticking to gentler types of yoga such as Hatha and Yin can be a good place to start.
Finding the right space for your practice is essential. Whether you prefer to practice in the comfort of your own home or in a studio, make sure the space is comfortable and inviting. This means having enough space for you to move freely and without distractions. If you're practicing at home, make sure the area is free of clutter and any objects that could pose a risk during your practice.
Creating an atmosphere that helps you stay focused and relaxed is also important. This could mean playing calming music, lighting scented candles or just taking a few moments to sit in silence and set intentions for your practice.
It's also important to choose the right clothing for your practice. Make sure you wear clothing that is comfortable and allows you to move freely without feeling restricted. It's also helpful to wear clothing that is breathable and absorbent, helping you to stay cool and dry during your practice.
Another important factor to consider before you begin your practice is safety. Always remember to listen to your body and adjust your practice as needed. Don't push yourself too hard or too fast. Start slowly and work your way up to more challenging postures.
Finally, establishing a regular practice routine is key. Whether you practice every day or just a few times a week, try to set a regular time for your practice and make sure to stick to it. This will help you stay on track and make yoga a part of your daily routine.
Starting a yoga practice is an exciting journey that can have transformative effects on your life and well-being. Taking the time to plan your journey and consider all the various factors can help you get the most out of your practice and ensure that you have an enjoyable and rewarding experience.

Conclusion
As you reach the end of this beginner's guide to yoga, you can be proud of yourself for taking the first steps in this empowering journey. With the knowledge you have gained in this article, you are now equipped to embark on your own personalized yoga journey, making your life healthier and more fulfilling.
The comprehensive insights provided in this article have been designed to help you reach the full potential of yoga, allowing you to experience its many transformative benefits. From the physical and mental benefits to the spiritual ones, yoga is a great way to enhance your life and overall well-being.
In the introduction, we discussed the definition and history of yoga, and you now have a better understanding of the different types of yoga and the various poses one can practice. We also discussed the physical, mental, and spiritual benefits of yoga, as well as the importance of preparing for your practice both mentally and physically.
By following the beginner's guide, you are now familiar with the various poses you can practice in the comfort of your home, such as standing poses, seated poses, and reclining poses. Additionally, you learned the importance of finding the right space, setting the mood, and choosing the right attire for your practice.
Last but not least, we discussed the tips for beginners, such as establishing a routine, understanding your body's limitations, and listening to your body's needs. By following these tips, you will be well on your way to a successful yoga journey.
There is no better time than the present to take charge of your life and begin the journey of yoga. With the help of this beginner's guide, you can now confidently take the first steps in the journey to a healthier, more fulfilled life.